1st August 2017 will see the launch of a new interface for marking work in Turnitin, called the Turnitin Feedback Studio.
What is the Turnitin Feedback Studio?
The Feedback Studio replaces the Grademark and Originality features used when marking work and combines them into a single set of features accessed from a simple menu when viewing a student's paper. It retains all of the tools that were previously available to you to provide feedback or check originality. These can now be used via a set of 'Instructor Feedback' and 'Similarity' buttons that you can choose to enable using the new Layers feature.
The Turnitin Feedback Studio has been designed to provide a simple and clear interface for you to check originality and mark online. Turnitin is still accessed in the same way and there is no change to the design of the assignment Inbox.
The Feedback Studio lets you and your students have immediate access to the information and the tools needed for an efficient marking and feedback process. Navigation has been improved in the Turnitin Feedback Studio, allowing you to more easily annotate work with comments, and to switch between features and student papers whilst marking.
For full details go to: Turnitin UK Feedback Studio user guides
The new interface will be in place for the 2017-18 academic year. It replaces the previous Document Viewer (now to as 'Turnitin Classic').
Turnitin Feedback Studio does not alter the way Turnitin integrates with Moodle
– it does not require any changes to the way you create Turnitin assignments, or the way students submit their work or gain access to their feedback.
Where can I get help?
Getting started
The first time you access the Feedback Studio you will be offered a quick tour of the new interface, which may well be enough to get you started.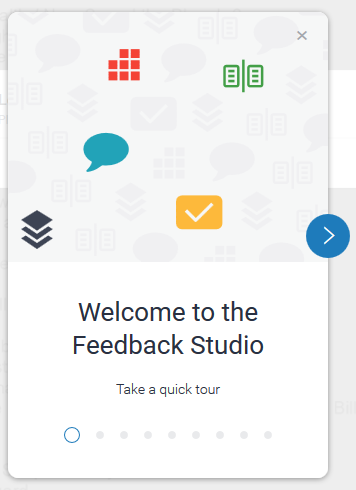 The Turnitin website has some really good help resources:
Turnitin Feedback Studio – Instructor User Guide
Interactive Feedback Studio demo – site where you can try out how the new interface works.
Video comparison of Feedback Studio and Turnitin Classic – highlighting the key changes.
If you have questions regarding the use of Turnitin or Feedback Studio please contact turnitin@admin.cam.ac.uk
For advice regarding University policy regarding plagiarism please see here.